Entry-Level CV Template
If you've never worked before, putting a CV together can be a daunting task. Fortunately, even if you've never worked before, it's still possible to put together a CV that will have the hiring managers calling you to come in for an interview.
You may even have more experience than you think - part-time jobs and even volunteering can show that you've been proactive with regards to gaining skills, and can give you a reference as well!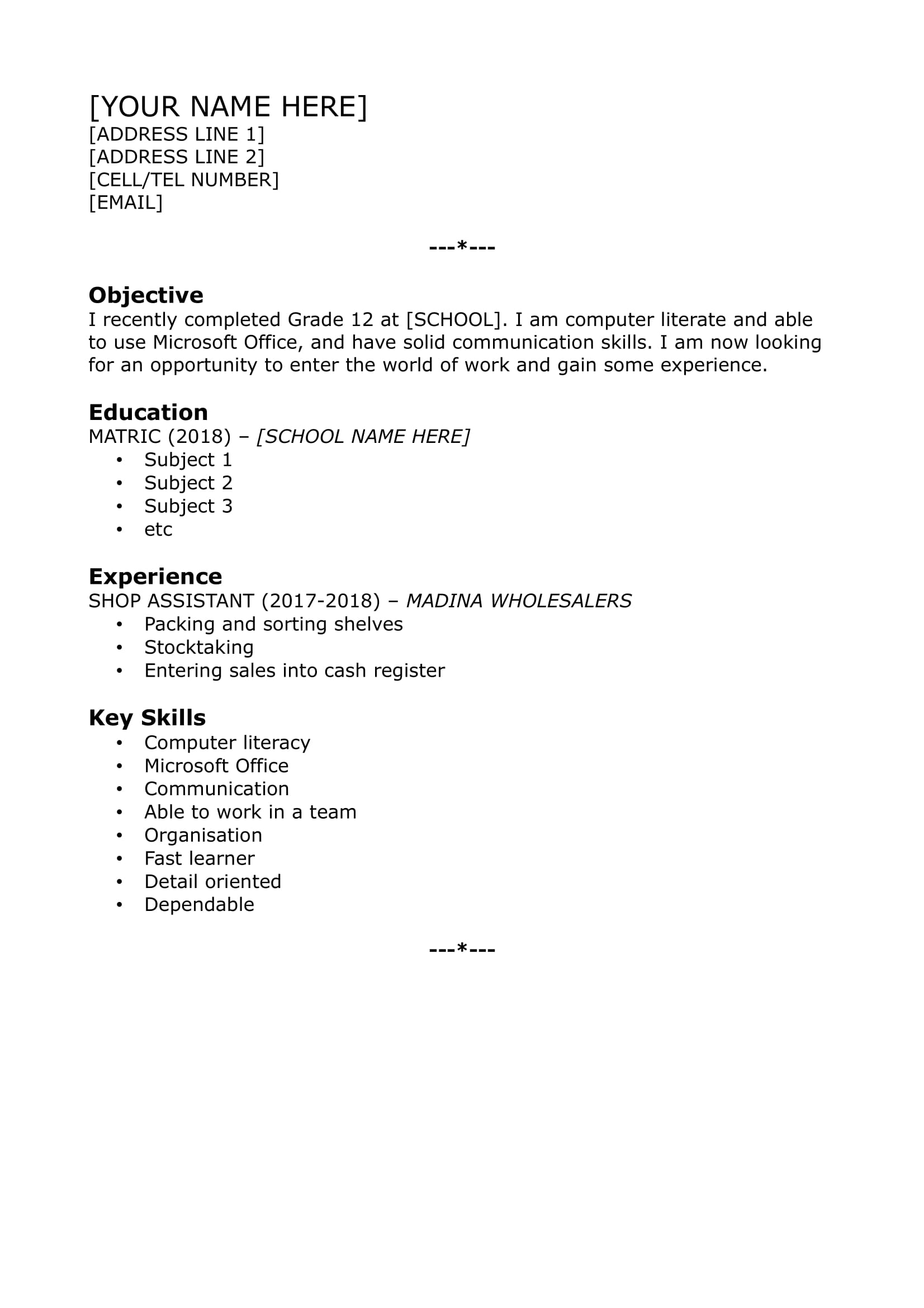 What goes on an entry-level CV?
Here are the most important elements to include in your CV:
Contact Information - include your full name, address and contact information at the top of your CV. Make sure that your cell number and email address are correct and that you check them often. You don't want to miss the hiring manager's call!
Objective - a CV usually starts with either a Summary or an Objective. Because you don't have much (if any) experience, an Objective is the better choice. It only has to be a few lines long, giving a brief introduction to you and any key skills you have, as well as what your goal is. Here, it is to enter the world of work.
Education - list the highest grade passed. In this case it is Matric but you can change this if you need to. List your school and subjects as well. You can include your grade average too, if you want!
Experience - you may or may not have anything to put here. We have included a part-time job at a local store but you could put down anything! Holiday jobs, volunteer work, it's all fair game.
Key Skills - include anything that could be helpful in a job. Computer literacy, languages and any other skills you can think of are good to include.
Want to get your hands on the CV above? Click below!
DOWNLOAD YOUR FREE ENTRY-LEVEL CV TEMPLATE HERE
Also check out: