---
Internships
Friday, 22 January 2016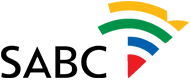 SABC Interns for 2016 is available in Radio Programming, Journalism (News), News Studio Productions (e.g. Video Editing, Cameras), News Archives, Marketing, SABC Sport, Television, Information Technology, Human Resources, Learning and Development, Travel Office, Compliance, Monitoring and Operations, Finance and Logistics.

South African's national public broadcaster, the South African Broadcasting Corporation (SABC), is inviting applications for its 2016 internships from unemployed South African graduates with 3-year or 4-year degrees in various fields. The internships will be based at various of the SABC's operations and will last for a period of 10 months, starting on the 1st April 2016.
What are the requirements?
In addition to the qualification requirements listed in the table below, you have to meet the following minimum requirements in order to be considered:
Be a South African citizen under the age of 35 years;
Have a matric / Grade 12 qualification and a complete 3 or 4 year diploma or degree;
Have no experience in the field of study and must have never been in an internship before;
Be computer literate (especially Microsoft Office) [Knowledge of MS Project is an advantage];
Have excellent written and verbal communication skills in English; and
Be able to commit 10 months to the internship, starting on 1 April 2016.
To apply, you have to fill-in the SABC 2016 Internship Application Form (CLICK HERE TO DOWNLOAD), and return it to the SABC together with the following:
Internship Type
Radio Programming
(Ref: RD/001)
Journalism (News)
(Ref: NW:001)
News Studio Productions (e.g. Video Editing, Cameras)
(Ref: NW:002)
News Archives
(Ref: NW:003)
Marketing
(Ref: SM/001)
SABC Sport
(Ref: SS 001)
Television (Ref: TV 001)
Information Technology
(Ref: Tech 001)
Human Resources
(Ref: GS/001)
Learning and Development
(Ref: GS/002)
Travel Office
(Ref: GS/003)
Compliance, Monitoring and Operations
(Ref: GS/004)
Finance
(Ref: GS/005)
Logistics
(Ref: GS/006)
A one-page CV detailing you competencies, skills, qualifications; and
Certified copies of: ID, qualifications, transcripts of academic record, matric certificate, and any other documents required on application form (see checklist on last page of application form).
Return all these documents by email to: This email address is being protected from spambots. You need JavaScript enabled to view it. (use the Internship Type and reference number in the subject of your email, e.g. Finance (Ref: GS/005))

Closing date: 31 January 2016

Click Here to APPLICATION AND FULL REQUIREMENTS





---