---
Internships
We all know that work experience could be the thing that helps you land that job. Most companies value work experience and on-the-job training as vital when it comes to considering an applicant as an employee. Be sure to take advantage of the Careers Portal as we bring you updates on the latest internships and workplace experience opportunities so that you can stand out from other candidates when it comes to that job interview.


Thursday, 20 July 2017
An Independent, Christian day school situated in Melrose, Johannesburg, Kingsmead provides an excellent, all-rounded education to girls from Grade 000 to Matric.
Thursday, 20 July 2017
Applications are invited for the following post in the Senior Primary School to start January 2018.
Friday, 30 June 2017
Reporting to the Senior Manager Supply Chain Management, the Incumbent will be responsible for effective Contract Management, the performance, maintenance and monitoring of contracts.
Thursday, 20 July 2017
The Diocesan School for Girls, situated in Grahamstown, Eastern Cape, invites applications for a Dance Internship.
Friday, 30 June 2017
This temporary vacancy is available at Robben Island Museum in the Finance department.
Thursday, 20 July 2017
The above mentioned positions are available in the Heritage Department at Robben Island Museum.
Friday, 30 June 2017
National Library of South Africa are inviting applications from suitably qualified persons for appointment on a three year Internship contract.
Wednesday, 19 July 2017
In pursuit of the ideals of excellence and diversity, the University of Pretoria wishes to invite applications for the following vacancy.
Friday, 30 June 2017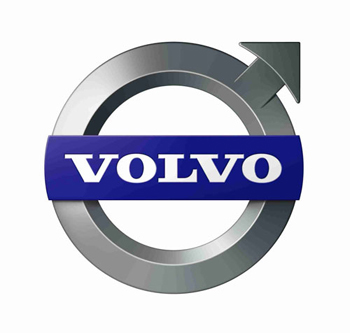 Volvo Group Southern Africa provides an internship opportunity in the following area: Accountant.
Monday, 17 July 2017
Deciding to become an AU-YV is a life changing decision opening opportunities to serve in a community other than your own and assisting in the local development efforts.
Thursday, 29 June 2017
Kouga is inviting x3 Interns: Municipal Finance Management Internship Programme that will be part of the Kouga Municipalities endeaviuors to capacitate the Organization and Empower Communities.
Thursday, 13 July 2017
Medical Physicist Internship available for the completion of the medical physics training programme accredited by the Health Professions Council (HPCSA) that will lead to registration as Medical Physicist with HPCSA.
Tuesday, 27 June 2017
Applications are invited for the above-mentioned position in the Supply Chain department, based at Libertas in Stellenbosch.
Monday, 10 July 2017
SAEON, Elwandle Node, requires the services of a dynamic, self-motivated Intern.
Monday, 26 June 2017
Entry level internship opportunities exist for three Graduate Civil Engineers in the Msunduzi (Pietermaritzburg) and/or Umhlanga (Durban) offices of the Transport and Planning Business Unit in KwaZulu-Natal.
Monday, 10 July 2017
At Ackermans we help our Interns find their feet and future direction.
Wednesday, 21 June 2017
Makhuduthamaga Municipality is offering finance internships programme.
Monday, 10 July 2017
Once a year, leading international skincare company, Beiersdorf – known for leading brands like Nivea & Labello, hosts the International Internship Challenge at its Corporate Headquarters in Hamburg, Germany.
Tuesday, 20 June 2017
MAHLE Behr South Africa is an automotive component manufacturer, specializing in air conditioning and engine cooling products for both passenger and commercial vehicles. MAHLE Behr has a developmental position - SUPPLY CHAIN INTERNSHIP
Wednesday, 05 July 2017
Mpumalanga Department of Economic Development and Tourism hereby invites unemployed graduates for a twelve-month internship programme.
Thursday, 15 June 2017
The GEP invites interested and suitably qualified candidates to apply for their graduate trainee programme.