Pearson Institute of Higher Education (PIHE)
Pearson South Africa is comprised of the Pearson Institute of Higher Education and CTI Education Group. Today, Pearson South Africa has 12 campuses, over 8 000 students and 35 different nationalities represented across the campuses in South Africa. The aim at Pearson Institute and CTI is to transform lives through learning and to produce employable graduates who are prepared for all aspects of the modern workplace.
Courses Offered: 
Courses:
Pearson Institute offers full-time courses in many subjects, including Commerce and Law, Humanities and Applied Sciences; as well as part-time online programmes. 
Campuses:
Bedfordview 
Bloemfontein
Cape Town
Durban
Durbanville 
East London
Midrand 
Nelspruit 
Port Elizabeth
Potchefstroom 
Pretoria
Vanderbijlpark
Fees:
There is a R300 application fee but contact Pearson Institute directly for information on fees for your specific course.
Type of Institution: 
Private Higher Education Institution
- Science Faculty
- Commerce Faculty
- Humanities Faculty
Qualification Types: 
Higher CertificateAdvanced DiplomaBachelors DegreeHonours DegreeMasters Degree
Latest How To Articles
Bursary Opportunities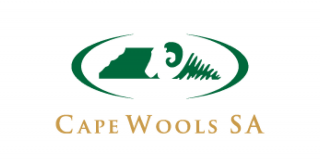 The Cape Wools SA Bursary Fund
The purpose of the Fund is to provide bursaries to students enrolled, or intending to enroll, at tertiary educational institutions for obtaining a qualification appropriate for formal employment in the South African wool industry.
 REQUIREMENTS