World Food Programme-Internship 2020
Tue, 09/15/2020 - 10:29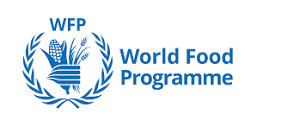 WFP seeks candidates for their Internship programme, of the highest integrity and professionalism who share our humanitarian principles. Selection of staff is made on a competitive basis, and we are committed to promoting diversity and gender balance.
The United Nations World Food Programme is the world's largest humanitarian agency fighting hunger worldwide. The mission of WFP is to end global hunger. Every day, WFP works worldwide to ensure that no child goes to bed hungry and that the poorest and most vulnerable, particularly women and children, can access the nutritious food they need.
Responsibilities
Facilitate the work of senior staff to effectively position WFP with public, private and external partners to attract policy support, resources, technical assistance and innovative solutions to advance the work of WFP, while supporting member states in the achievement of the SDGs and Zero Hunger and emphasizing WFP's contributions in this regard.
Support the implementation of the partnership work plan for an assigned area to enable WFP to identify, develop and strengthen quality partnerships in support of WFP strategic objectives.
Support contributions to developing partnerships portfolio, including partner profiling and outreach activities, with the aim to maximize resources and leverage policy and technical support for WFP's work;
Use data to present managers with well-researched ideas to expand support from existing partners and to scope new partners, with the aim to enhance the impact of WFP's work and diversify the resource base.
Support on relationship management with the development quick read outs and note for records of partner meeting and support with targeted follow-up.
Support the drafting quality briefs and proactively highlight strategic issues to senior staff to inform best course of action and nurture partnership growth.
Gather and present internal and external data/information, using key information systems (e.g. Salesforce, WINGS, WFPGo), to support WFP's effective positioning vis-à-vis national governments, regional and international institutions with the aim to influence the policy agenda.
Support the development of partnerships and joint events with member states, resource partners, civil society and intergovernmental organizations to advocate for the SDGs and Zero Hunger on the global agenda and advance WFP priorities and objectives.
Contribute to partnerships strategies and the development of Partnership Action Plans;
Support the preparation of the quality partner proposals and reports by engaging with other WFP entities and external stakeholders.
Support senior managers in the preparation of strategic agreements, joint strategies and MOUs in order to promote the SDGs and Zero Hunger on the national, regional and global agenda and to reach advantageous outcomes for WFP.
Pages
Opportunity Closing Date: 
Tuesday, September 22, 2020
The upcoming date less then 1 day.
Work Opportunities
Friday, September 18, 2020 - 11:10
Friday, September 18, 2020 - 10:53
Friday, September 18, 2020 - 08:53
Friday, September 18, 2020 - 08:40
Thursday, September 17, 2020 - 10:25
Opportunities Offered By : 
Latest How To Articles
Opportunities Closing Soon