Grade 6 Scholarship At Student Sponsorship Programme (SSP)
Tue, 08/20/2019 - 07:58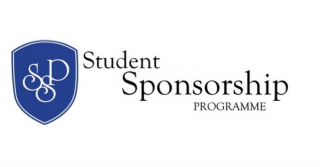 Level Up! Grade 6 Learners Sought for Student Sponsorship Programme (SSP) Scholarships.
How to Apply
When you are ready to apply, please have the following documents on hand:
Certified copy of Scholar's Birth Certificate
Certified copy of Scholar's final Grade 5 Report
Certified copy of Scholar's Term 2 Grade 6 Report
Certified Copies of Parent/Guardian(s) ID
Certified copy of latest payslip (For both Parent/Guardian(s), if applicable)
Certified copy of SASSA Letter of Confirmation (If applicable)
Latest 3 months of bank statements
Certified copy of study permit (If applicable)
Certified copy of residential status (For applicants who are foreign nationals)
If recently unemployed, a certified letter of retrenchment or termination letter
An Affidavit (If unemployed)
If self-employed, please submit the annual financial statements of your business (IT34 Document)
CLICK HERE FOR ONLINE APPLICATION
Do you know or have students currently in Grade 6? Please "SHARE" this great opportunity by placing a comment below.
Pages
Opportunity Closing Date: 
Saturday, August 31, 2019
Other Opportunities in this category
Opportunities Offered By : 
Latest How To Articles