Grade 6 Scholarship At Student Sponsorship Programme (SSP)
Tue, 08/20/2019 - 07:58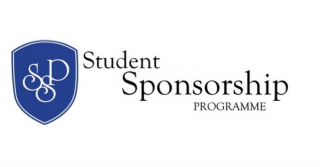 Level Up! Grade 6 Learners Sought for Student Sponsorship Programme (SSP) Scholarships.
Grade 6 Scholarship 
Do you know Grade 6 girl and boy learners, no older than 12, who achieve marks of 70% and above in Maths, Science and English and come from low-income homes?
Student Sponsorship Programme (SSP) is on the lookout for such children to take the opportunity with a five-year SSP scholarship to attend one of our 25 partner schools.
 We collect thousands of applications in urban areas, peri-urban areas, townships and outlying areas of Johannesburg, Pretoria, East London and Grahamstown.
The 5-year scholarship includes:
Tuition
School uniforms
Sports gear
Books
Educational excursions
In order to qualify, applicants should meet all of the following minimum criteria:
Currently be in Grade 6 (2019)
12 years old or younger
Attaining an average of 70% and above in their latest academic report
Attaining an average of 70% and above for Mathematics, Natural Science and English
Demonstrate financial need: combined household gross income not exceeding R20 000 per month
Pages
Opportunity Closing Date: 
Saturday, August 31, 2019
Other Opportunities in this category
Opportunities Offered By : 
Latest How To Articles
Opportunities Closing Soon