Bursary Opportunity KwaZulu-Natal Government 2020
Fri, 12/13/2019 - 07:48
The Kwazulu-Natal Government department is offering bursaries to students who are residents of KwaZulu-Natal interested in pursuing a tertiary qualification in the fields indicated below.
KZN Provincial Government Bursary
Are you living in KZN and wanting to study next year. Bursaries for 2020 are available from the KZN government for resident of the province.
If you want to study a wide range of degrees including things like engineering, agriculture, quantity surveying, Real estate, accounting, economics and many more then you can apply.
Please tell your family and friends in KZN so they don't miss out.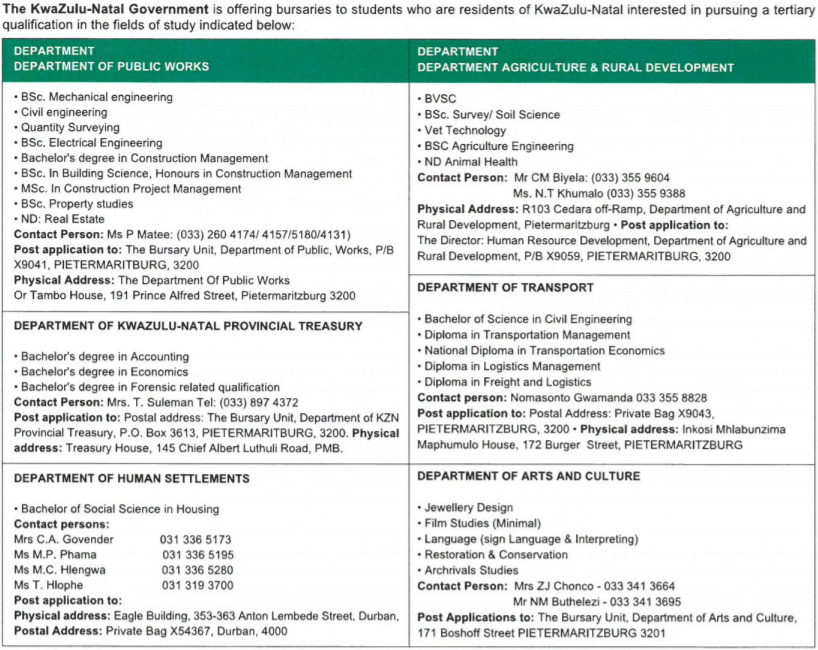 Who can apply?
click next to find out if you qualify
Pages
Opportunity Closing Date: 
Friday, December 13, 2019
Other Opportunities in this category
Opportunities Offered By : 
Latest Opportunities
Latest How To Articles