Kader Asmal Fellowships 2019
Fri, 11/23/2018 - 11:15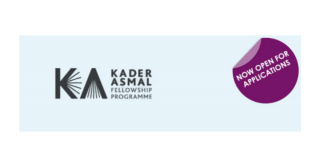 The Embassy of Ireland in South Africa in partnership with Canon Collins Trust invites applications for scholarships for postgraduate study in Ireland commencing in September 2019.
Kader Asmal Fellowships 2019
We are currently open for applications for the 2018/2019 academic year.
A) Annual awards for postgraduate study in:
Business Managemenr; Economics and Finance
Agriculture, Food Science; Environment and Rural development
Gender and Human Rights
Engineering; Sustainable Technology and Resource Management
Information system and Communications Technology
Tourism
Please see this document for a full list of courses you can study under this strand.
B) One annual award will be made for a fellowship in: 
LLM in International and Comparative Law at Trinity College Dublin. This will be selected by the Council for the Advancement of the South African Constitution (CASAC).
Please see this document for a description of the course you can study on this fellowship.
Applicants must:
be a South African citizen holding a South African Permanent Residence Permit
have achieved the necessary standard to be accepted onto a postgraduate course in an institute of higher education in Ireland
be seeking funding for a full-time postgraduate programme in one of the above listed subject areas
be able to take up fellowship in the academic year 2018/2019
Not have already applied for a course at an institution in Ireland - if you have already been admitted to a university you are not eligible
Please note applicants already in possession of a Master's degree are not eligible
Pages
Opportunity Closing Date:
Friday, December 21, 2018
Other Opportunities in this category
Opportunities Offered By :