The Cape Wools SA Bursary Fund 2021
Fri, 10/23/2020 - 09:48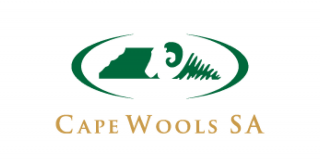 The bursary must be used solely for registration, tuition fees, books, accommodation and sundry expenses. Documentary proof will be required to substantiate the expenditure of the amount granted.
The Cape Wools SA Bursary Opportunity 2021
The purpose of the Fund is to provide bursaries to students enrolled, or intending to enroll, at tertiary educational institutions for obtaining a qualification appropriate for formal employment in the South African wool industry
Requirements: 
Only applications from South African citizens will be considered.
Applications from the previously disadvantaged sector will be given special consideration, subject to acceptable academic performance at secondary educational level.
The applicant must meet all the relevant admission requirements of the institution.
All academic results and reports must be submitted to CWSA as and when issued to the recipient.
The recipient will make himself/herself available to meet with CWSA as and when required and requested to do so.
Study is not limited to South African institutions. 
Acceptable fields of study include
Animal science (particularly with a focus on woolled sheep science)
business/marketing disciplines 
wool textile science/technology.
Pages
Opportunity Closing Date:
Saturday, October 31, 2020
Bursaries
Saturday, November 21, 2020 - 09:18
Friday, November 20, 2020 - 08:49
Friday, November 20, 2020 - 08:48
Friday, November 20, 2020 - 08:47
Friday, November 20, 2020 - 08:25
Opportunities Offered By :
Latest How To Articles
Opportunities Closing Soon