Basil Read Annual Bursary Programme
Thu, 08/15/2019 - 08:19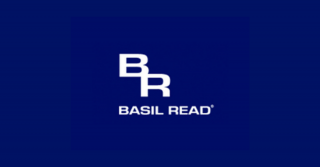 Thank you for your interest in applying for a bursary at Basil Read (PTY) Ltd. Basil Reads strives to engage with meaningful initiatives that contribute to the transformation of people.
Basil Read Annual Bursary
At Basil Read we provide bursary opportunities to individuals who are enthusiastic, passionate and have a talent for the built environment. We seek for individuals who see the purpose and value of infrastructure to society and can help us contribute to a sustainable future for all generations.
We look for individuals with a steady academic record as well as individuals who share the Basil Read values and display these in their everyday life.
Bursary Opportunities are afforded to individuals in their second or later year of studies in the following fields:
B. Eng / BSc. Civil Engineering
BSc Quantity Surveying
BSc Hons Quantity Surveying
B. Eng / BSc Mining Engineering
National Diploma: Mining Engineering
Pages
Opportunity Closing Date: 
Saturday, August 31, 2019
Other Opportunities in this category
Opportunities Offered By : 
Latest How To Articles