---
At the Careers Portal we like to keep you informed of the current bursaries, scholarships, student loans and other opportunities available to you when it comes to student funds, because we know that the demand of student fees is a reality. Click on the relevant bursaries below to find out more about the bursary applications.




Thursday, 21 September 2017
The name Masakh'iSizwe comes from the Nguni tribe meaning "Let's Build the Nation" and aims to develop the nation through education and training.
Thursday, 21 September 2017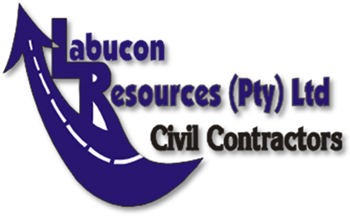 Are you a talented Grade 12 learner with university admittance or completing your 1st - 3rd year of study at a reputable and recognised South African University, we would like to hear from you.
Wednesday, 13 September 2017
The Coronation Exceptional Student Bursary is looking for students who have aspirations to pursue any commerce degree along with an exceptional track record.
Thursday, 14 September 2017
The Office of the Premier invites all learners and students (unemployed youth: 35 years and less) who are South Africans and are residents of the North West Province, who desire to study or are studying on full-time basis at tertiary institutions to apply for Kgetsi-Ya-Tsie (KYT) Bursary and Skills Development Fund bursaries available for the 2018 academic year.
Tuesday, 12 September 2017
Total South Africa invites applications for its 2018 Bursary Programme, which offers employment prospects and a number of individuals have flourished in their careers within the Company.
Wednesday, 13 September 2017
If you are one of the brightest, most innovative young minds in South Africa studying engineering, technology or computer science, we can help you to unlock your full potential by sending you to one of the top three universities in the world.
Monday, 11 September 2017
Be a part of a new world of visionary mobility, innovation and peak performance. Get a head start in your career with the BMW SpeedUp bursary programme.
Wednesday, 13 September 2017
Our PSG Bursary Programme aims to create a pipeline of young talent within the financial services industry. If you meet with the minimum requirements, you can apply.
Friday, 08 September 2017
The Nelson Mandela Bay Municipality is offering bursaries to students who wish to study towards an engineering qualification at a tertiary institution.
Wednesday, 13 September 2017
The Potato Industry Development Trust, through Potatoes South Africa, provides bursaries to diploma, undergraduate and post graduate students studying agriculture at a tertiary institution in South Africa.
Friday, 08 September 2017
If you are a top performer and studying a Commerce, Accounting, Computer Science, Information Technology, Financial Sciences, Economic or Mathematical Science degree, then apply for a bursary today!
---